Even the strongest nuts and bolts can be split!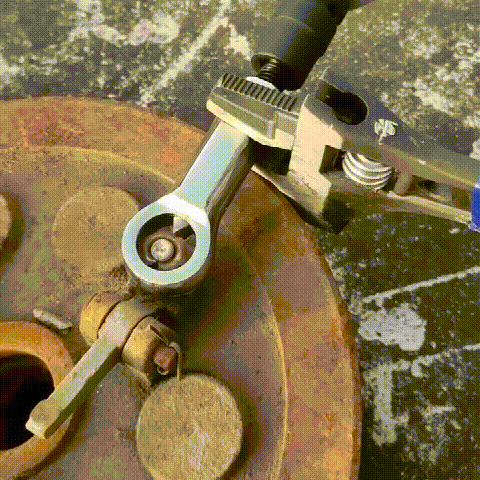 For the removal of damaged or corroded nuts without damaging the bolt thread. Ideal for the home, workshop, hobbyist, etc.
FEATURES:
【Professional Nut Removal Tool】This nut removal tool features hardened steel blades and forged grips that are ideal for removing stubborn/seized nuts without damaging the bolt threads. You can use these splitting tools to cut off the damaged nut and solve the problem of difficult removing.
[High-quality material]

 This nut removal tool is made of high-quality steel, sturdy and durable, and brings you a lasting experience.
[Easy to use]

 Just rotate the nut separator bolt to work on the target nut. It is easy to use, you can prepare a wrench to help you complete this operation.
[Multifunction]

 

This nut removal tool is suitable for splitting and removing rusted broken, damaged, corroded, stuck nuts. Ideal for mechanics, steelworkers and DIYers, it is versatile.
SPECIFICATIONS:
Material: chrome plated finish and hardened steel body
Capacity: Suitable for nuts and bolts of 0.4" - 0.47", 0.47" - 0.63", 0.63 - 0.87" or 0.87"- 1.06"
#1: Length: 80mm/Bot Diameter: 12mm
#2: Length: 102mm/Bot Diameter: 14mm
#3: Length: 130mm/Bot Diameter: 18mm
#4: Length: 150mm / Rod diameter: 21mm